Regular price
Sale price
$14.99 USD
Unit price
per
Sale
Sold out
Miko Max is a premium offering by Miko for unlimited playful learning on Miko 3. It provides unlimited access to premium content from some of the world's best children's content onto a single platform. The new premium content partners include Lingokids, Da Vinci Kids, Cosmic Kids, KidloLand, Tiny Tusks, Oxford University Press and Out of this Word. Together, these partnerships bring more than 50,000 hours of new content experiences, 1,000+ experience types — games, puzzles, TV shows, coding lessons, yoga and more — and covers a range of STEAM topics.
Share
View full details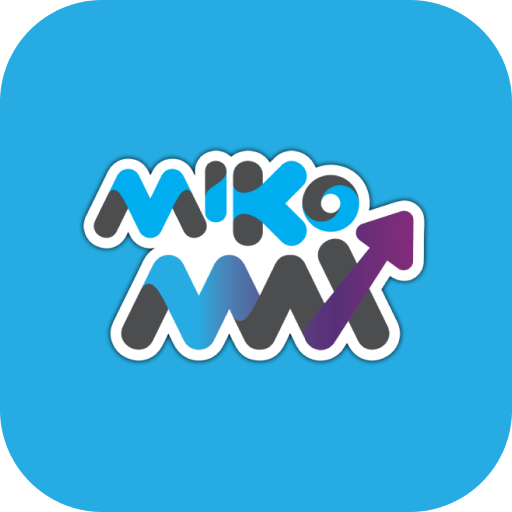 Nudge them with smart controls


Set bite-sized learning goals for kids and help them take a healthy break!

Access award-winning content

Games, shows and heartwarming stories all in one place

Help children develop autonomy

A space for kids to explore content and discover favorites without the distraction of ads.
Embark on Miko Max's Journey: Where Fun Unveils Brilliance!
Enter Miko's captivating world, where joy and exploration unfold a diverse adventure for your child.
Reading Champ
Master active reading and comprehension.
Spell Champ
Ace the art of spelling.
Text Analyst
Unravel the essence of language.
Open-ended Challenges
Ignite creativity and imagination.
Analytical Explorers
Deduce and interpret information.
Social Architects
Build strong social skills.
Rich premium contents from top tier companies. From Frozen to Toy Story, enjoy these warm, animated stories featuring your favourite Pixar characters.
With DaVinci kids, play mind-bending games, watch family favorites, and heart-warming docuseries.
Kidoodle.TV is the Safe Streaming™ platform for kids. Each show is hand-picked by parents to ensure children get the very best in educational, entertaining and inspiring stories.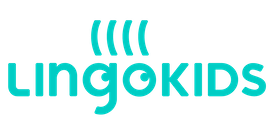 Boost playful learning with Lingokids! Explore videos, games, and audios for English, numbers, and more—all in one place
Award winning learning program from Kidloland to help the child discover the world of coding, explore 100s of captivating stories, learning games, activities and bring pictures to life with crazy colors.
Cosmic Kids makes yoga and mindfulness fun for kids, fostering early physical, mental, and emotional well-being.
Truly more than expected.
Multilingual

Hola, Hello! With Miko 3's multilingual abilities, you can converse in over 8 different languages

Personalized progress report

Understand how kids are benefiting from Miko via personalised progress reports.
FAQ
What is the Miko Max subscription?

The Miko Max subscription is a premium plan that offers unlimited playful learning. With Miko Max, you get access to curated content and enhanced experiences ranging from STEAM-based learning, coding to reading and spellings. Discover the magic of Disney, Paramount, Lingokids and more with the Miko Max subscription.
 What are the available Miko Max plans and their prices?

 The Miko Max plans are available on a monthly and annual basis at $14.99 USD per month and $89 USD for a year.
 Is this a one-time purchase plan?

Miko Max is a premium content subscription available on a monthly or annual basis.
Where can I check the status of my Max plan?

To check your Miko Max subscription status, open the Parent App, go to the Settings section and navigate to 'Max Subscription' to view subscription details or activate a new plan.
 Is a separate subscription required if I have more than one Miko?

A single Miko Max subscription works across multiple Miko Robots as long as it is purchased on the same Parent profile using the same email ID as registered.
Are new features regularly added to Miko Max?

Regular updates and additions are made on Miko to consistently expand the Miko Max content to enhance the learning experience.
Where can I purchase Miko Max?

You can purchase Miko Max either during your initial Miko purchase on the website or at any time through the Miko Parent App.
How do I activate Max on my device?

During setup, you can add a Miko Max subscription. If skipped initially, you can activate Max at any time through the Parent App.
I am facing issues activating my Max subscription. What should I do?

 If activating Miko Max purchased from the website, ensure you use the same email address on the Parent App as during the purchase. Contact support via the help center if issues persist.
How can I purchase Max from the Parent App?

To buy Max through the Parent App, go to the Max tab, select your desired plan, and enter your credit card details to make the payment, 
When does the Max subscription start?

The Max subscription begins when you pair your robot with the Miko Parent App.
Does Max subscription auto-renew?

The Max subscription auto-renews unless you opt to cancel it. You will receive an email reminder, and unless canceled, it will auto-renew based on updated card details.
 Is Miko Max subscription required to use Miko?

It's not compulsory to have Miko Max for using Miko, and your child can access apps and content without signing up for Max. Nevertheless, to make the most of your Miko experience, we suggest considering a Max subscription.
Can I cancel the plan before the trial period ends?

You can cancel the plan through the Miko Parent App before the trial period expires. If you encounter difficulties, please contact the support team for assistance.
Can I cancel my Max subscription, and how?

You can cancel your subscription through the Miko app. However, there will be no refund for the current subscription, and you can enjoy Max benefits until the end of the subscription period.
Do I need to manually select apps with Miko Max?

When you subscribe to Miko Max, you gain instant access to the entire library of premium content apps. You can view the apps on the Max tab of your Miko robot and Miko Companion App.
Can I purchase access to individual apps if I don't want to use all the premium apps?

 To ensure you get the most value, we have consolidated all our premium content apps into a single subscription plan. Currently, purchasing access to individual premium apps is not available.